Ages 6+
Individual or group classes
In Person and Online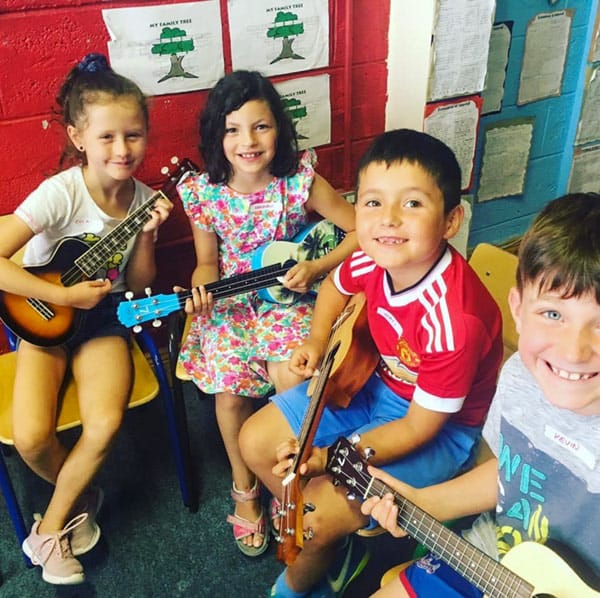 Ukulele classes are so much fun! The ukulele is a fun, portable and affordable instrument to learn, whether you're a player looking for a little variety or even if you've never played an instrument and want to try something out, the ukulele is the right choice for you. You can easily learn to play and sing songs that they know and love. Classes can be taken individually or in a group and are for kids and adults.