Individual 30 minute lessons
In-person and Online
Ages 7+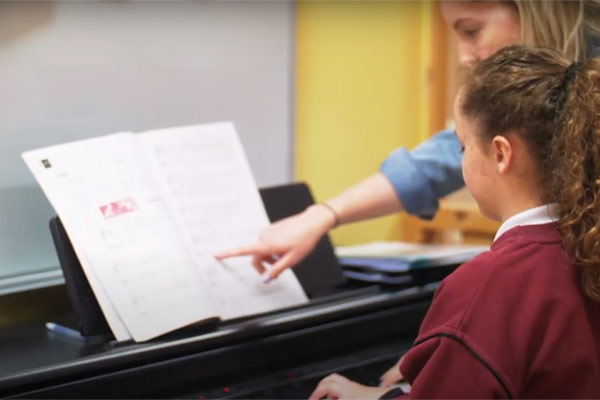 Piano is a great first instrument. It provides a great basis for all music and note reading which can be carried on to other instruments also.
Children ages 7+ can learn to play the piano, and we also offer adult lessons for the older beginner.
Lessons are tailored to the individual's needs and desires. Some go on to study Royal Irish Academy of Music grade exams which is a great way to learn classical piano, and some just play for pure enjoyment and fun.
Music theory and note reading go hand in hand with piano lessons and is taught alongside piano technique as well ear training, rhythm skills and general musicality.
We also offer piano and singing combined classes are great for singers who wish to learn how to accompany themselves while they sing their favourite songs. These are individual classes and each student learns at their own pace and has a unique lesson plan based on their needs and goals.
SEE WHAT THEY'RE SAYING
"My 8 year old daughter is attending piano lessons with Hannah at Youngstars and she is loving them.This year she started her classes via Zoom due to social distancing restrictions and initially I was concerned if these classes can work in the remote environment. I was very positively surprised how easy it was to switch to Zoom. We use a tablet to dial in so it is quick and easy to set up every week. I really recommend Hannah's classes to everyone. She is a very good teacher and she was so supportive throughout many weeks of remote classes." Anna Sirr