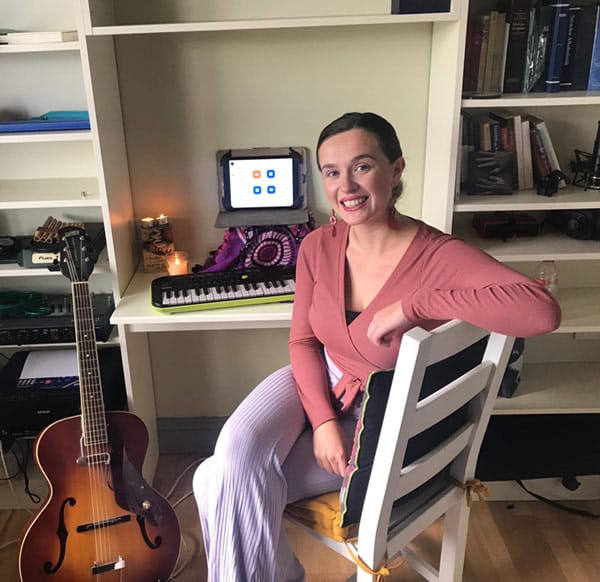 At Youngstars Music School we never want you to miss a lesson, if you can't make it in person to your class then we give you the option of taking your lesson online from the comfort of your home or wherever you may be! We also off online only classes – which work really well too.
We use the Zoom app to carry out our lessons online. We send you a link to join us in advance of your lesson and your lesson operates in much the same way as it would if you were in class! We can share music on the screen for you to see and also make a recording of your lesson so you have a full video reference for later! You will need to have the Zoom app downloaded on your device with the screen positioned so that we can see you and your instrument clearly. If you are interested in online lessons we can go through the simple set up process with you before your lesson!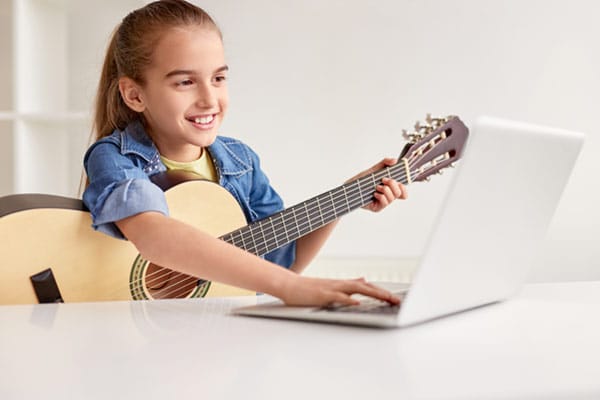 In our experience online lessons work brilliantly. Provided you have a quiet, private space and access to an internet connection via data or wifi, our online lessons work a treat! Your coach may need to send you some resources ahead of the lesson like PDFs or accompaniment tracks but once you have those you're set! Online lessons are ideal for anyone who may not be able to attend their in person lesson as an alternative so that you never have to miss a lesson. We have so much experience with online lessons and they have been so effective that we have lots of students signing up for online only lessons with us so that they can learn in the comfort of their own homes.
---
Here are the classes we offer as online:
Guitar
Piano
Ukulele
Vocal Coaching
Songwriting
Workshops
Junior/Leaving Cert