Our Music & Creativity Camp 2023 Aged 7-12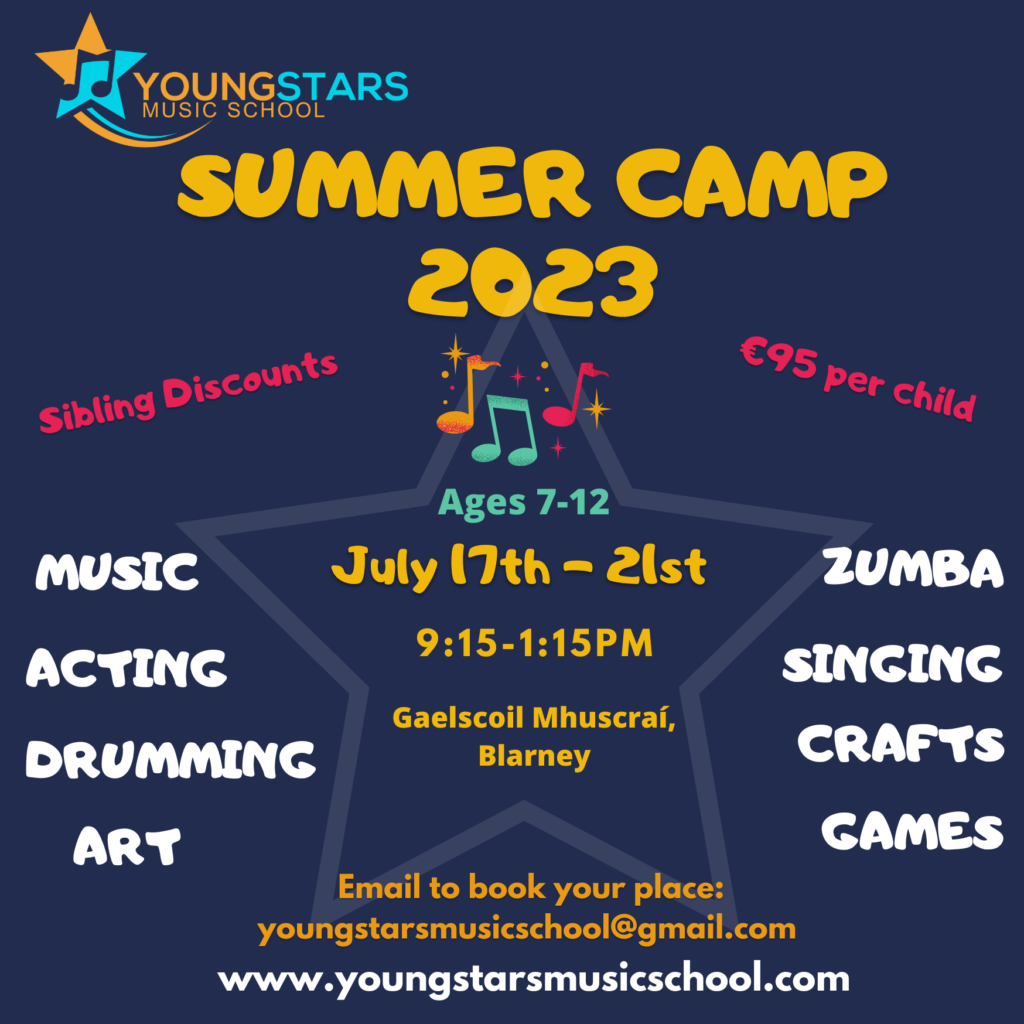 Our camps are so much fun, super organised and really creative. We have variety of activities throughout the week, including group singing, Drumming, Musical Theatre, Arts and Crafts, sustainable arts and crafts, kids zumba and world music studies, rhythm games, and many more creative arts inspired games and activities to keep the kids inspired and entertained throughout the week.
Kids love our camps so much and are bursting with imagination and creativity by the end of each day and can't wait to return each year!
---
Our Songwriting Camps for teens 11-17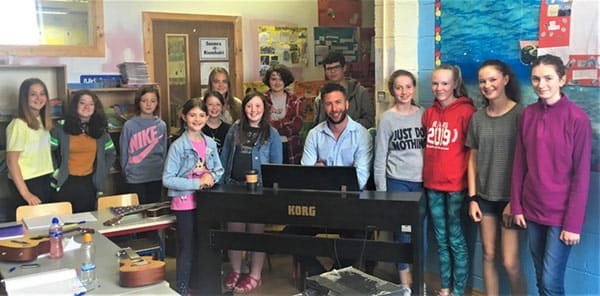 Our Songwriting Camps for teens 11-17 are held throughout the year and are unique, enjoyable and really informative with expert masterclasses from some of Ireland's top song writers and artists. Students learn how to write a song, structure a song, learn about the inspiration behind a song, as well as lots of more music industry tips and tricks. Students write solo and also have the opportunity to collaborate with others in the class all while under the guidance of songwriting teacher Anna Mitchell. We always have fantastic guest masterclasses from inspiring Irish songwriters who have strong careers in the music industry, and our camp attendees have been lucky in the past to meet Jack O' Rouke and Stephanie Rainey (to name a few) who have performed and answered questions for our camp attendees. Places are very limited and advanced booking is essential. Upcoming camp dates to be announced.