Individual, duo, or group
In-Person & Online
Ages 7 +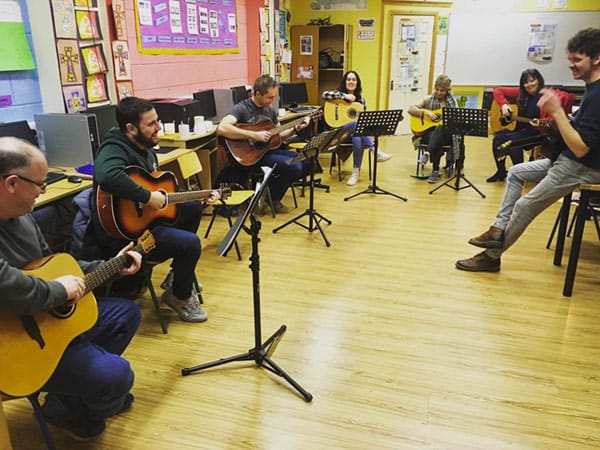 Learning guitar is a fun and rewarding experience. Guitar students will learn many of the different styles, skills and techniques required to become a fully competent guitarist. Areas of concentration include note reading, aural skills, chord study and learning proper strumming, finger style and flat picking techniques and accompaniments. We offer individual, duo and group lessons, as well as online classes.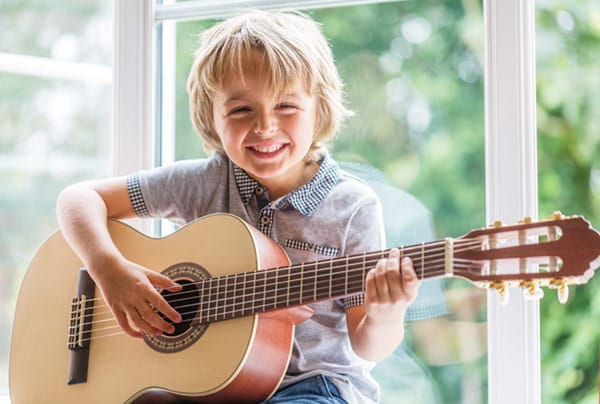 Individual guitar classes are tailored to the individual's desires and goals. The guitar teacher will work with you or your child and you will learn correct guitar technique, chords, and skills to enable you to and learn to play your favourite songs. These lessons are 30 mins.
Duo or group guitar classes are available for beginners of similar age, who want to learn together. These are 30/40 minute classes and a great option for friends, siblings or classmates who wish to learn together.

After you learn the fundamentals in your duo or group you will move on to an individual slot or stay in a duo.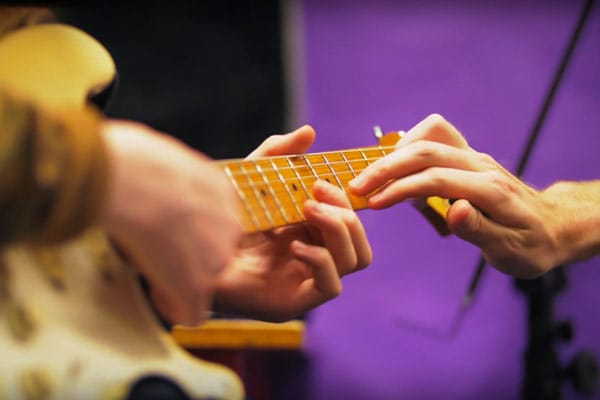 Adult Group Guitar Course
We run a group course for adult beginners at various times throughout the year. These are an hour long class and run in ten week blocks. Please get in touch to see when our next course begins.​
Electric guitar classes are recommended for teens or adults who have been taking acoustic guitar for a few years and wish to progress on to the electric guitar, or for those who aspire to join a rock band some day!